Adair Tree Care is a full service, all season tree care company serving Calgary Alberta. We are proud to offer expert service to both residential and commercial clients. Whether you're interested in saving a important tree or managing a large property, you can trust Adair Tree Care to handle your concerns with a high level of professionalism. Our well-trained staff will help find solutions to your tree maintenance issues and will care for your trees and property as if they were their own. We stay current with industry standards through ISA certification, membership and other industry related events . We are fully insured and covered by WCB, servicing all residential and commercial properties. See our Services page for a description of the services we provide.
We are Corporate members of the Calgary Horticultural Society and support the society through the Spring Garden show, by volunteering our time to teach classes and helping to educate members. We also have International Society of Arboriculture members on staff.
Meet Our Team:
---
Matt Davis Owner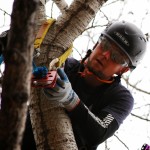 After eight years gaining experience in the Horticulture industry and working for the company for almost five years, Matt purchased and took over operations at Adair Tree Care in 2007. Matt is an ISA Certified Arborist (#PR-4633A), Qualified Tree Risk Assessor (TRAQ) and Journeyman Horticultural Technician trained at Olds College. Matt teaches the Tree & Shrub Care and Pruning Module for the Calgary Horticultural Society's Master Gardener Program and has a true passion for Calgary's urban forest.
---
Matt Kinzer Operations Manager/Safety Officer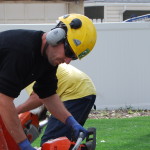 After 2 years in working for a premier commercial landscaper in Calgary Matt Kinzer joined Adair Tree Care in early 2012. Matt is a Journeyman in the trade of Horticultural Technician and is working towards certification in by the ISA as an Arborist. As Safety Officer Matt oversees Adair Tree Care's commitment to it's employees safety.
---
Daniel Walcz Foreman/Arborist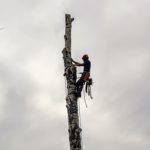 Daniel started with Adair Tree Care in the Summer of 2014 after working as the lead climber at another small firm in Calgary. He has a real passion for trees and Arboriculture and is most at home while high up in the canopy of a large tree. Daniel recently becam a Journeyman in the trade of Horticultural Technician through training at Olds College.
---
Nick Goodwin Tree Climber/Ground Worker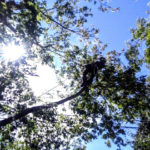 Nick joined the team in the Summer of 2015 after a couple of seasons with another tree care company in Calgary. Nick brings an enormous amount of energy with him to work everyday and makes sure that he is always the hardest worker on site. Whether loading logs, chipping brush or climbing trees Nick is always ready to do what needs to be done.
---
Mike Foster Ground Worker
Mike was hired in the Spring of 2017 after a few years trying the trade with another company in Calgary. He has a thirst for knowledge of trees and is working quickly towards becoming a valued member of the team. Mike is enrolled for his first year of apprenticeship in the trade of Horticultural Technician.
---
Heather Christensen Administrator
Heather has been responsible for the day to day administration at the Adair Tree Care office for several years now and most of our regular clients have gotten to know her well over the years. Her hard work helps keep our office efficient and our customer service second to none.